PAGE.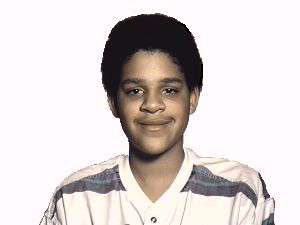 Me at 14. Other pics of me: 15 &nbsp 16 &nbsp 16#2 &nbsp 17 &nbsp 17#2 &nbsp




My name is C.J. Sage, and I am one of the occupants of Portland and Eugene, Oregon. I am 21 years old, and am attending the University of Oregon in Eugene. I am member of Grace Bible Church, located in downtown Portland. I have many things I enjoy doing, one of which is drawing. Other hobbies are: Singing bass, playing games, my web-page, writing, movies, and music.

Some of my new favorite movies are Lost in Translation, Spirited Away, Lord of the Rings, Grave of the Fireflies, The Hulk, and others. Then of course there are the oldies; Charlie Chaplin's City Lights, Star Wars, Fugitive. Generally I like movies that make you think, and have a in depth storyline; but fun movies are great too. Music wise, my favorite groups that I listen to are: Evanescence, A Fire Inside, Supertones, and Five Iron Frenzy.

My Art history

Okay, ever since I was a kid in kindergarten, I loved to draw, I would draw whatever was in my interest at that time. Sometimes, I would even make little 3D scenes, and when my parents wouldn't get me a certain toy, I would make it myself. As I got a little older I started making my own cartoon characters. One of the first that I can remember was a kindhearted character named Izit.

After doing a few things with Izit ( comics, contests, etc...) I moved onto different things. I started drawing some superhero sort of things. Although I had done a little of this before, this time they were all that I drew. I didn't fully enjoy drawing superheros; mainly because basically there was very little room for error in things like muscles, proportions, and all that other realistic stuff. So after a while of switching between cartoon and realistic drawings, I kind of compromised between the two, and started doing semi-realistic, and partial cartoon. Kind of like Herge, very realistic, yet with a little cartoon element. Herge is the creator of my favorite graphic novel series: The Adventures of Tintin. Tintin is the comic that has inspired me and my work, with it's wonderful visuals, and it's enthralling story lines. George Remi a.k.a. Herge, died March 3rd 1983. To learn more about him and his work you can go to the Herge Foundation page.

Currently, aside from the comics you see here, I am doing some other art-related things. I am interning with a local political cartoonist, who is known world-wide. I help him send his cartoons to the syndicate, and sit around and talk with him. Working there gives me great experience. He has taught me to use the brush (which I mentioned in a newsletter). Also, I'm taking a art class at the Pacific Northwest College of Art.

This Web Site

I first uploaded this site on March (8th, I belive), 1997; I was 14. All the site had, was page one of the story, my links, About the Author, and Chris and Walt's profiles. To create the site, I use(d) Notepad, type all the code in there, and save it as a ".htm" file. I learned html from my Dad, and taught myself some as well. The page mastheads, like the "AUTHOR" one on this page, I created in a Sierra Print program. My hand-drawn graphics, I create on paper, scan, and color in Paint Shop Pro.

[Main page] | [The newest strip] | [Character profiles] | [About the author] | [The store]
[Newsletter] | [Great links] | [Picture Gallery] | [Sign guestbook] | [View guestbook]

Copyright (C) 1997-2004 C.J. Sage, Portland, Oregon.
All Rights Reserved.